999 Courier Services Contact Details »
Address:
Unit 3 Sudbury
Suffolk CO10 9JT
Phone:
01787 204533
Email:
-
Website:
-
999 Courier Services Map »
Information About 999 Courier Services »
Rapid response nationwide collection and delivery999 Courier Services is located in the Sudbury area of Suffolk. There are at least 13 other listings in the CO10 postcode area.
Couriers in Suffolk CO10
Company Images »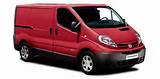 Opening Hours »
Monday:
Open 24 hours
Tuesday:
Open 24 hours
Wednesday:
Open 24 hours
Thursday:
Open 24 hours
Friday:
Open 24 hours
Saturday:
Open 24 hours
Sunday:
Open 24 hours
Reviews And Comments »
Leave a comment or review about this company. We reserve the right to moderate any offensive comments.